Terry Heilman Sylvester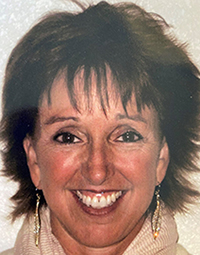 Terry Heilman Sylvester has been actively engaged with the University of Richmond since 1971, when her father became president of the University. After graduating from the Robins School of Business in 1976, she spent her early career with Xerox Corporation. When she and her husband relocated to the Bay Area in 1984, she turned her energies to raising their four children.

Sylvester's husband, David, and their four daughters are all graduates of Richmond. While her daughters were students, she served on the Board of Trustees for eight years and is a recipient of the Distinguished Alumni Award. Following her time as a trustee, she joined the Development team as a gift officer based in the San Francisco Bay Area, managing alumni and parent relationships in major cities west of the Mississippi. In 2017, she was named the Director of Parent Philanthropy, facilitating the President's Parent Leadership Council, and most recently served on the Presidential Search Committee.

Sylvester had the unique experience of working for the University while her father, former president and chancellor E. Bruce Heilman, was still actively engaged, following in his footsteps as an ambassador for Richmond. While at Richmond, she served as the liaison to the Jepson School of Leadership Studies. She continues to remain actively engaged as a trustee emeritus and member of the Jepson School Executive Board of Advisors.