Ivana Marshall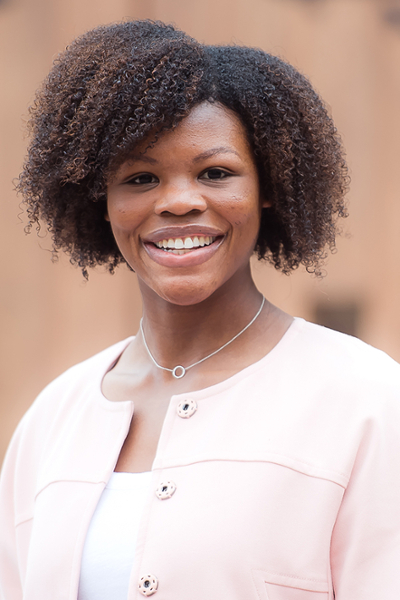 Ivana Marshall, '17, is the associate director of alumni engagement and inclusion initiatives at William & Mary. She develops the engagement, leadership, and philanthropy of three identity-based alumni communities: Asian-Pacific Islander-Middle Eastern (APIM) alumni, Crim Dell Association of LGBTQ+ alumni, and Latinx alumni. She also chairs the University Advancement Diversity and Inclusion Committee.
Ivana began her career in higher education as the inbound immigration specialist at Hampton University, where she assisted faculty, staff, and students in their visa applications. Prior to that, she served as a Governor's Fellow in the Office of Policy for Virginia Gov. Terry McAuliffe.  
As an undergraduate at the University of Richmond, she majored in leadership studies and international studies and minored in women, gender, and sexuality studies. She earned her master's degree in 2023 through William & Mary's Higher Education Administration Leadership, Policy, and Planning program. She was a Social Justice and Diversity Research Fellow in the 2021-22 academic year and served as president of the William & Mary Higher Education Student Association in 2021. 
The Williamsburg, Virginia, native has a passion for addressing human rights issues in institutions of higher education. She also loves engaging communities through education in meaningful ways, both in the United States and abroad.