From the Dean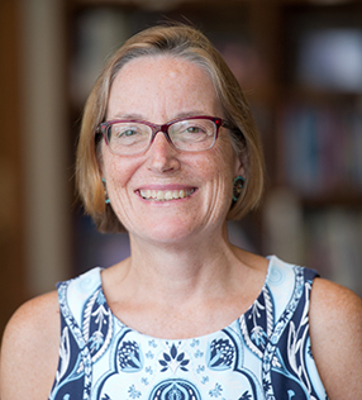 A peaceful quiet has settled over campus following our joyful, in-person Commencement on May 9. This temporary pause has given me the chance to reflect on an extraordinary year. Most surprising for me has been the realization of the many positives that came out of a year in which our School, University, nation, and world grappled with a global pandemic. 
One such positive was the way in which 80 alumni—one of our highest participation rates to date—pivoted to deliver a virtual Jepson EDGE Institute, our annual professional development program for juniors. Our faculty adapted deftly to a hybrid-teaching model, while continuing to research, publish, and present virtually at conferences and summits. Our campus-wide discussions on diversity, equity, and inclusion gave me confidence that our University will be a more inclusive community in the future. 
Perhaps most impressive were our students. Their leadership was on full display during Commencement: Alec Greven, the recipient of the Mace Award given to the University's most outstanding graduating senior, led the Commencement procession and recession. India Henderson, the recipient of the James MacGregor Burns Award, the Jepson School's highest honor, carried the School's banner. Ana Paula Alvarado delivered the student Commencement address. Ken Anderson, a 2017 Jepson alumnus and 2020 Richmond Law alumnus, gave the greetings to the new alumni. I could not have been prouder.  
Please enjoy this issue of the Jepson Update, which features stories of our accomplished alumni and students, an opportunity to support the School during UR Here Giving Day, and a 2021 Commencement slideshow. It is a testament to the triumph of leadership in a year of adversity. Together we did it!
With gratitude,

Sandra J. Peart
Dean and E. Claiborne Robins Distinguished Professor in Leadership Studies
President, Jepson Scholars Foundation
Alison Mangiero, '05, drives social, economic innovation through tech startup
Alison Smith Mangiero, '05, jumped into the emerging world of blockchain technology when she founded and became president of the tech startup TQ.
David Shimp, '01, leads hospital during pandemic
For Del Sol Medical Center CEO David Shimp, '01, adapting to rapid change was key to leading during a crisis. 
Entrepreneur Charlotte Denoyer, '15, launches chocolate business
Charlotte Denoyer, '15, shares her love of chocolate through delicious treats she lovingly crafts for Cupped Desserts, the business she co-founded with her sister. 
Three Jepson Scholars receive Oxford scholarships
The Jepson School named Alec Greven, Keeley Harris, and Kexin Li Jepson Scholars. Through the Jepson Scholars Program, the three members of the Class of 2021 will receive all-expenses-paid scholarships to pursue master's degrees at the University of Oxford. 
Support the Jepson School during UR Here Giving Day
Get ready for the University's annual UR Here Giving Day on May 25-26! Members of the Jepson Executive Board of Advisors and an anonymous Class of '96 alumna will match gifts up to $52,000, so please give to Jepson during UR Here. Become a Jepson ambassador by using the #URHere social media toolkit and encouraging your fellow alumni to join in the fun!
Preparing the next generation of entrepreneurs
In recent years, the University has worked to integrate entrepreneurial thinking across disciplines, including a push to encourage leadership studies and liberal arts students to pursue their creative passions and build their entrepreneurial knowledge and skills.
Resources
Contact Us
Jepson School of Leadership Studies
221 Richmond Way
University of Richmond, VA 23173
General Information:
Phone: (804) 289-8008
Fax: (804) 287-6062
Email: jepson@richmond.edu