25th Anniversary Celebration
Pathfinders: Dean's Report 2017-18
Risk-Takers Who Choose the Path Less Traveled
Knowledge-Seekers Who Challenge Old Ways of Thinking
An Evening with Leland Melvin
Influencers Who Bring Leadership to Life
2018 Jepson EDGE Institute
Trailblazers Who Inspire Others
To the Pathfinders,
The past year was a stark reminder of the deep political and social divisions within our world. We were confronted almost daily with ethical and leadership failures, and we witnessed the collapse of civil debate into violence, bigotry, and intolerance.
Yet I remain hopeful.
Inspiring leadership is more important now than ever. At the Jepson School, we are committed to educating tomorrow's leaders, to exploring new areas of leadership scholarship, and to raising our visibility as the nation's premier leadership program.
In 2017–18, the Jepson School celebrated 25 tremendous years. But we are not slowing down. As you read this report, you will see why I believe we still have much reason to hope.
Sincerely,
Sandra J. Peart, Dean
The Jepson Profile-Raising Initiative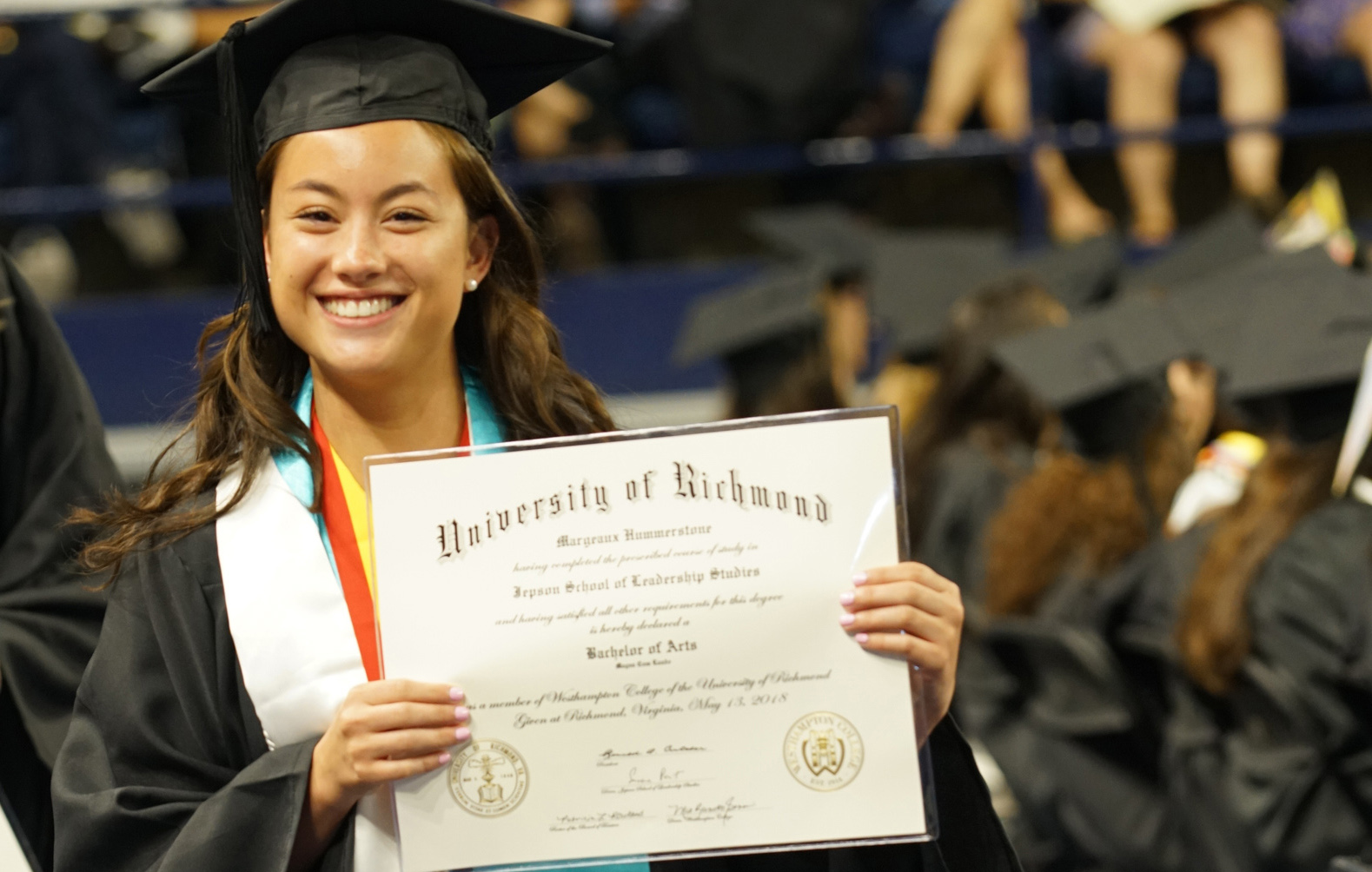 For the past 25 years, the Jepson School of Leadership Studies has been defined by risk-takers, knowledge-seekers, influencers, and trailblazers. Now, it is our turn to tell your story. 
The Jepson School Executive Board of Advisors launched an initiative to raise the School's profile among industry leaders. The campaign will highlight alumni's professional successes and faculty scholarship and expertise.
Learn More
Influencers Who Bring Leadership to Life
2017-18 Marshall Center Lecture Series
The 2017–18 Marshall Center Lecture Series, which highlighted U.S. presidents, drew in record-breaking audiences.
2017-18 Leader-in-Residence
Vivian Pinn met with Science Leadership Scholars, visited Jepson classes, and hosted a public lecture on diversity in the sciences.
Trailblazers Who Inspire Others
2018 Jepson EDGE Institute
Alumni talked about how they apply their leadership studies education at work in a series of vignettes, visited with students at a basketball tailgate, and organized the annual EDGE Institute.
2018 Reunion Weekend Awards
Maurice Henderson, '97, and Patrick Oliver, '98, received the Jepson School Alumni Award, and Allison DuVal, '08, received the Jepson School Tenth Year Reunion Recognition Award.
Returning to the classroom
Alumni returned to campus to speak with Jepson classes about their work and organizations.
Brittney Quinones, '13 - Regional Assistant Director of Admission, University of Richmond
Michael Watrous, '03 - Vice President of Sales, Supreme Orthopedic Systems
Juletta Tyson, '95 - Grants Administrator, Virginia Commonwealth University
Hira Siddiqui, '16 - Account Executive, SimpsonScarborough
Jessica Ruzic, '10 - Cybersecurity Policy Subject Matter Expert, CSBS
Kate Materna Rezabek, '02 - Director of Group Fitness, American Family Fitness
Matthew Reinaker, '02 - President, Asurest
Joey Pahira, '07 - Manager, Public Health Services, PwC
John Obeck, '16 - Student, University of Maryland School of Dentistry
Jonathan Nichols, '03 - Director of Underwriting, Allianz Worldwide Partners
Sara McGanity, '07 - Vice President, Marwood Group
Alison (Smith) Mangiero, '05 - Senior Director, Adam Smith Society
Renee Macbeth, '00 - Senior Academic Advisor, Virginia Commonwealth University
Lacie Leming, '13 - Senior Associate, ICF
Aaron Lee, '00 - Import Account Manager, Independent Container Line