Ayesha Rascoe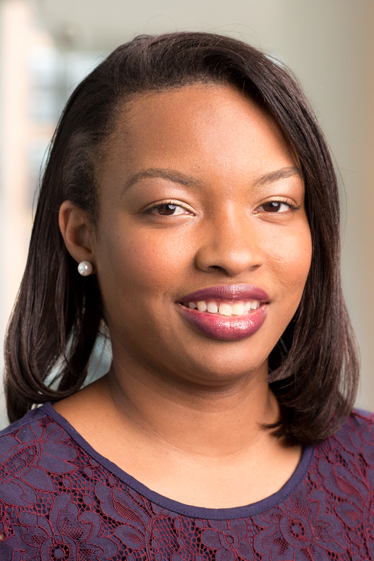 Ayesha Rascoe is a White House reporter for National Public Radio. In her current role, Rascoe covers breaking news and policy developments from the White House. She also travels and reports on many of President Donald Trump's foreign trips, including his 2018 summit with Russian President Vladimir Putin in Helsinki. As a part of the White House team, she's also a regular on the NPR Politics Podcast.
Prior to joining NPR, she covered the White House for Reuters, chronicling President Barack Obama's final year in office and the beginning days of the Trump administration. Rascoe began her reporting career at Reuters, covering energy and environmental policy news, such as the 2010 BP oil spill and the U.S. response to the Fukushima nuclear crisis in 2011. She also spent a year covering energy legal issues and court cases.
Rascoe is a frequent panelist on cable news shows, including CNN's The Lead with Jake Tapper and Inside Politics.
She graduated from Howard University in 2007 with a B.A. in journalism.
Michael Paul Williams
Michael Paul Williams is a columnist for the Richmond Times-Dispatch.
A graduate of Virginia Union University and Northwestern University, he won Virginia Press Association awards for column writing in 1992, 1994, 2007 and 2014.  During 1999-2000, he was one of a dozen U.S. journalists awarded a Nieman Fellowship at Harvard University.
He was the 2010 recipient of the George Mason Award for outstanding contributions to Virginia journalism, given by the Virginia Pro Chapter of the Society for Professional Journalists.
He has also received a 2012 Humanitarian Award from the Virginia Center for Inclusive Communities and the 2014 Will Rogers Humanitarian Award from the National Society of Newspaper Columnists.