From the Dean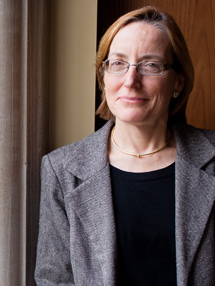 As we look forward to the Jepson EDGE Institute this month, I'm reminded of the extraordinary contributions — large and small — Jepson alumni make to their communities and workplaces every day. These are the best examples of what a Jepson education means. 
In the last newsletter, I shared that we're beginning a strategic initiative to show the impact of a Jepson education at the national and international level. This spring, I launched Leadership Speculations to report on all things Jepson to a wide audience. I hope you'll take a moment read, comment, and share with a friend. I also hope you'll help us illustrate what a Jepson education means by sharing your own Jepson story. 
Let's spread the word!
Sincerely,
Sandra J. Peart
Dean, Jepson School of Leadership Studies
University of Richmond