From the Dean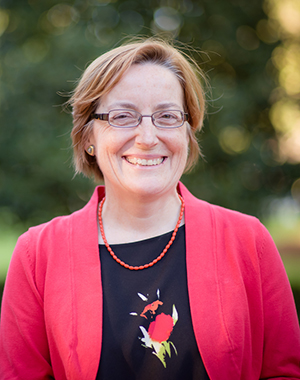 As another academic year draws to a close, I couldn't be more pleased with the accomplishments of our students, faculty, and alumni. At Senior Banquet, Finale, and Commencement, we celebrated members of the Jepson School Class of 2019, one of the largest graduating classes in our School's history, with 74 majors and 10 minors. By way of comparison, we had 38 Jepson majors and 18 minors in 2009—so we've seen almost a 100 percent increase in our majors in a decade!
Our 2019 graduates have accepted jobs with KPMG, the Rhode Island Hospital Department of Psychiatry, Vanguard, Princeton University, the U.S. Department of Justice, Teach for America, and more. Others will be pursuing graduate degrees at the University of Oxford, the University of Texas-Austin, the University of Chicago, and other institutions.
Jepson faculty continue making invaluable contributions to academia and the community. This newsletter features two of them—Jessica Flanigan, University of Richmond's inaugural ethics fellow, and Julian Hayter, a recent appointee to the city of Richmond's new History and Culture Commission.
I am grateful indeed for the generosity of alumni who give of their time—83 alumni helped plan the 2019 Jepson EDGE Institute—and resources—we more than doubled the School's fundraising goal for UR's inaugural UR Here Giving Day. For those of you who registered to attend Reunion Weekend, May 31-June 2, I look forward to thanking you in person.
I hope you enjoy this newsletter and find some time for relaxation and renewal this summer.
Sincerely,
Sandra J. Peart
Dean, Jepson School of Leadership Studies
E. Claiborne Robins Distinguished Professor in Leadership Studies
University of Richmond