From the Dean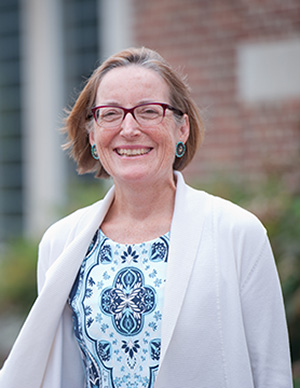 Interest in the Jepson School of Leadership Studies is greater than ever! Whether that's because of the local, national, or international challenges we face today or because our faculty and staff are inspiring and welcoming, we are excited that this fall we received a record number of applications to the School. We keep pushing our students to think critically, make decisions effectively, and improve their world.
Our faculty continue to publish at an outsized rate, serve and lead in the public sphere, and use innovative, highly effective teaching practices.
In addition to learning from our stellar faculty, Jepson School students can interact with our leaders-in-residence, participate in the Intercollegiate Ethics Bowl, pursue leadership opportunities both in and out of the School, network with alumni mentors, attend our speaker series, and receive support for a University of Oxford master's degree. All these opportunities enable them to put leadership studies into practice.
Keep up with all that is going on in the School with this Jepson Update—and enjoy!
Sincerely,
Sandra J. Peart
Dean, Jepson School of Leadership Studies
E. Claiborne Robins Distinguished Professor in Leadership Studies
University of Richmond