From the Dean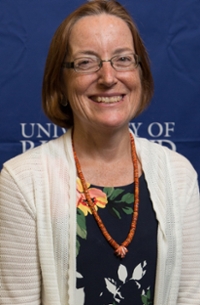 This year, we celebrate the Jepson School of Leadership Studies' 25th anniversary. The updates, news, and upcoming events in this newsletter are evidence of the School's great success.
Yet as we begin our next mature quarter century, there is much work to do. Today, the need for effective and ethical leadership is paramount. In conjunction with our anniversary year, we are launching a major profile-raising campaign to increase the School's visibility. As we do so, we will continue to up our game, to be the best scholars and teachers, and to move to new and unexplored areas of leadership practice and scholarship.
I hope you join us not only in celebrating the School, but also by engaging with and supporting the School as we look to the future.
Sincerely,
Sandra J. Peart
Dean, Jepson School of Leadership Studies
University of Richmond